'Celebrity' takes aims at social media's 'double-edged sword'
Park Gyu-young plays Seo A-ri, an ordinary office worker who becomes a million-follower influencer overnight in the Netflix series ″Celebrity″ [NETFLIX]

Seo A-ri used to be an unknown door-to-door salesperson at a cosmetics company. She then became an influencer on social media with over a million followers. She entered the glitzy world of celebrities and soon learned that glamour and fame come at a price. She is now revealing the dark secrets of that world.

Though this sounds like reality, Seo A-ri is a fictional character in "Celebrity," a 12-episode drama series recently released on Netflix. Being an influencer is now a legitimate career path, allowing viewers to better relate to the story. This has helped the series climb to number four in the global Netflix rankings just a week after its release.

Actor Park Gyu-young, who plays Seo A-ri, is a celebrity herself and an Instagram influencer with two million followers. But she says that social media can be utilized for good, but it should also be taken with a grain of salt.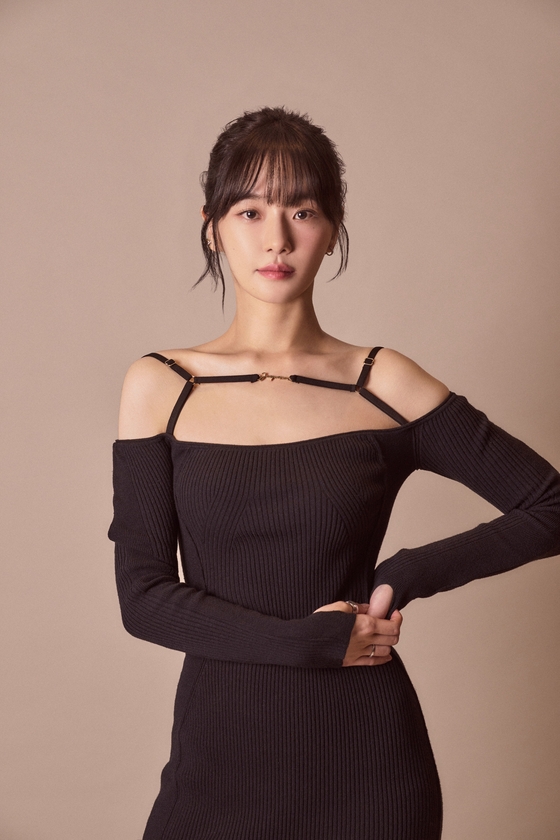 Actor Park Gyu-young [NETFLIX]

"I am very grateful and honored that so many people have watched and enjoyed our series," Park said during a group interview with local reporters in Jung District, central Seoul, on Tuesday.

"At the same time, this means that lots of people sympathize and agree with the message of 'Celebrity,' that we have come to a time where we need to be cautious with how we use social media. Social media has become so universal that everyone uses it and it is a big part of our lives. We need to be careful about both the good and the bad sides of that."


Main poster for the Netflix series ″Celebrity″ [NETFLIX]

"Celebrity" is Park's first foray into a streaming service series as the lead actor. Although Park has had lead roles in traditional broadcasting networks such as the KBS drama "Dali & Cocky Prince" (2021), she has only had supporting roles in streaming service works such as in the Netflix series "Sweet Home" (2020). She has recently been included in the cast for the second season of the highly anticipated "Squid Game" series.

"Because this was my first big lead, I was under pressure to make sure the drama succeeds," she said. "I really admire the courage and the will of A-ri and I learned a lot through this drama, both about acting and about life."


A scene from ″Celebrity″ [NETFLIX]

Park said she is also an avid user of social media and that she uses it to promote her works and communicate with her fans by posting her "natural-looking daily pics."

Park believes being influential on social media is a double-edged sword, and that is why she admires the character she played for that exact reason.

"She knows how influential she is and what she can achieve through it. But she sticks to her own rule. I think it requires a lot of courage and I also want to be a person who does not get swayed by what the public or other people say," Park said.


To find out more about Park Gyu-young, visit Celeb Confirmed!



BY LIM JEONG-WON [lim.jeongwon@joongang.co.kr]